Copyright Elfvinginstitute
Mission:
To provide human and society with solid, credible personal first-hand experience and evidence of the Afterlife.
Vision:
Be a great contributor to a global acknowledgement and acceptance for the Afterlife and parallel dimensions.
Focus: 
Energy-based phenomena such as;
Reunions. To see and/or speak to people who have crossed over/passed to spirit.  Transfiguration and light overshadow (incl. shift in style, manner, voice, language, content and prioritization).
"Dematerialisation" in terms of densified, energetic atmosphere where the medium dissapear (or give the psychic illusion to dissapear).
Luminous faces and general illumination.
 "Photon-activity" aka Spirit light.
Healing phenomena.
Spirit winds, psychic breezes, drop-in temperature.
Spirit touches.
Other phenomena associated with deep trance such as artistic expressions; speaking, writing, painting, singing et.c.
Knocking phenomena (the sound of knocking in the walls)
Independent direct voice, percussion, spirit music
Levitation of objects
Ideal/Role model: The Scole Experiment and The Silvercord circle.

The experiments are always taking place in lighted conditions – daylight – please keep that in mind when you read the report.

REUNIONS
Materialized faces of people you can recognize/identify as someone you knew , such as family members and relatives that crossed over to spirit, or someone you can recognize but didn´t knew personally, a well known celebrity for instance.
Sometimes the reunion also include a bit "everyday" communication though the mediums vocal chord. Spirits are often cool and not overwhelmed by emotions as they are holding the higher view/higher picture. But the receiver/sitter use to get very emotional.
A Reunion is a very high gift from Spirit and cannot be guaranteed anybody. Just be prayed for. It´s clear that Spirit don´t value positions, power, private needs etc. A reunion can happen anybody out of reasons we don´t have a clue about.
CREDIBILITY REPORT
Nota bene! The Circle isn´t active//CE
5 januari 2015
Säsongens första gäst i hemcirkeln: Melissa Rasovic, Medium cert. av Iris Hall, LIFE Life is Forever
Övriga deltagare: Moniqa, Maude, Åke, Magnus, Lena, Annika, Ammis samt Camilla
Camilla: Hej Melissa! Var Andevärlden närvarande ikväll?
Melissa: Ja
Camilla: Hur vet du det?
Melissa: Jag vet ju, jag känner igen energin.
Camilla: Men var det inte inbillning bara då? 😉
Melissa: Nej, jag såg också.
Camilla: Vad såg du? Vad kände du?
Melissa: Ljus runt ditt huvud men det brände mycket i ögonen. Sedan såg jag ansikten, många män och någon enstaka kvinna. Många olika nationaliteter, någon asiat men många mörkhyade män, en hade krulligt hår, en hade rakt hår.
Camilla: Vad mer hände?
Melissa: Jag fick healing, mycket healing.
//
25/5   Public demonstration for 17 people
Very successful demonstration where one of the attendants was reunited with her grandmother (whose been in spirit for a very long time).  One of the spirit persons from team Edward "the african beauty/princess" showed herself to the majority of the observers with very high objectivity in the descriptions (a poll was made). This was a very successful physical manifestation. Period.

Another thing worth to mention was the "physical smell apport" brought to a sitter (subjective, but really credible and impressive). The controlled medium turned to the sitter while a strong smell of flowers was hitting the sitter. 
I know personally what this means as I had a apport of smell from Sir Arthur Conan Doyle during a David Thompson seance 2006.
The trumpet with Conan Doyle turned to me and I got a a smoke ring from cigar, or pipe in my face. Its was so strong and overwhelming that I got speechless and of course NO ONE whatsoever of the "living" persons in the room could have done it/faked it. Just forget it.
I could also decide that the smell wasn´t from cigarettes, but from cigar or pipe-smoke. First I thought of  Sherlock Holmes who used to smoke on a pipe, but  years afterwards I heard that Sir Arthur Conan Doyle, during some interview, had joked and claimed he would drink whisky and smoke cigar in the Afterlife. Oh yes, for sure.
Pictured: Sir Arthur Conan Doyle, famous author and spiritualist.
11/6  Mette Camp Sörensen (swe)
Executive producer/coordinator of "No Mind Awakening" at Ängsbacka-festival and other related projects.
Due to the upcoming holiday seasons the majority of the sitters were unable to come. Spirit control Edward laughed and called the loyal sitters who remained for "the three musketeers".
The guest Mette Camp Sörensens observations was generally to feel and perceive spirit, rather than see for the blind eye. We had less visual impressions, auras and transformations, as usual on this occasion.
Mette got the strong impression of suddenly having something in her arms. Like a heavy blanket or something and this sensation was so strong she would´nt dare to loose the grip as she thought it would fell down on the floor. Indeed a physical sensation.
Mette described the energy with words that is really on the spot to actually understand the character of the impressions. She said that the energy was like jelly or like heatwaves on new asphalt. Like mirage or similair to vapour. I agree to this, it´s really gives you the picture. CE
 
2/6 Guest: Sara Duppils (swe) renowned psi-researcher, postgraduate university teacher and author.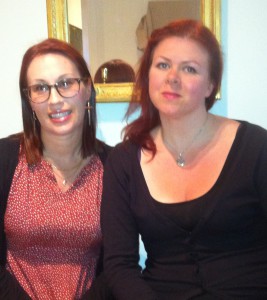 Sara Duppils both saw, felt and perceived the energies during the sitting. She saw the Mediums aura and describes it as yellow, white and green. That colouring was confirmed by, not all, but some of the other sitters. Then Sara saw the Mediums face got darker and transfigured to a man with bristles, even that was confirmed by the others. She also saw light over the mediums face and how the face shape-shifted (oblonged).
(Saras doctoral thesis is something to really look forward to btw. Coming soon!)
Pictured: Camilla Elfving and Sara Duppills
19/5   Home circle, no guest. 8 sitters. 45 minutes sitting. Really compact, dense energy. At least three of the sitters had a pain in their chest at the end of the sitting. Aura, Various transfiguration of 4th and 5th density. Lack of focus, densified atmosphere, energybased-mask on face, a very tiny face inside of face, distorted proportions and other things related to transfiguration. Two communicators: Edward and someone called "Friend".
 14/5 Home circle, no guest.
Infra-red light was used. Full objectivity in observations. 
ATTENTION! Afterwards I have to reject everything in regards to the sitting 14/5.  I have some concerns about the light we used and don´t know if this particular red light manipulate the eye and perception , so I cannot give this my approval as an evidential sitting. Until I´ve checked the equipment we will continue  with sittings in natural daylight and some electrical white light (if needed)//Camilla Elfving
 21/4 Home circle, no guest
A very good sitting where we made an essential improvement of the power/vibration.
The spirit team of Edward was giving a fabulous demonstration of whole transfigurations, very distinct and some persons we´ve seen at other occasions. The visual phenomenon was very objective, the sitters had the same idea of what was taking place, same impressions, and subjective observations was dramatically reduced to a minimum.
Edward came through for a little bit communication, some jokes and some serious matter. When a sitter asked if he would help the medium to write a book he said
"no, I don´t write, I´ll give her thoughts."
Another thing worth to mention is that most, perhaps all, sitters, saw the lack of focus (sve: oskärpa) and dematerialisation (the dissapearing phenomena) before the transfigurations  built up.
På Svenska: översättning kommer senare
23/3 Kvällens gäst: Anette Polsk, legitimerad psykolog.
Totalt 11 personer vid detta tillfälle.
Anette kände mycket energi redan 10 minuter före start. Sedan kände hon energin konstant, hur den flyttade på sig och snurrade runt. Hon har inte känt på det här sättet, och så här starkt, tidigare.
Exempel på visuella fenomen som sågs objektivt, av alla, eller av dem som satt i samma positioner:
* En ung vacker kvinna som såg ut som en egyptisk prinsessa
* Stark och mycket utvidgad aura
* Kvinna med blont hår som draperades över Camillas hår (som är rött för stunden).
* Tydligt ansikte av ett helt mansansikte samt ett flertal partiella manifesteringar av detaljer: tjocka läppar, mörk hy, ljusplasma vid ögonen, mindre näsa, större skalle.
(Besvikelser: inget knäppande från spegeln. Inga identifierbara ansikten. Ingen direktröst.)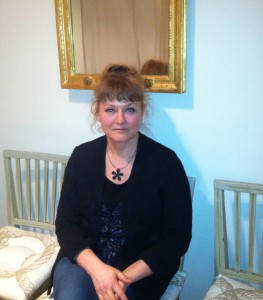 23/3 Guest: Anette Polsk, authorized psychologist
A total of eleven persons incl. one medium. Anettes comments:
"I already felt a lot of energy approx. 10 min before the sitting and then, when we started, I felt the energy and vibrations all the time. The energy swirled and moved in the room, constantly changing and although I´ve felt energy before I never felt it like this. It was really strong".
Example of the the visual apparances (transfiguration) we saw, objectively or with objectivity for persons sitting close to each other, with the same viewpoint:
*A young beatiful woman that looked like an Egyptian princess.
*Strong and wide aura.
*Another female with blonde hair (Camilla, the medium, has red hair at the moment).
*A complete male face and some partial manifestations in subtle energy such as: thick, massy lips, dark skin, light plasma from the eye region, nose getting smaller, skull went larger (Good evening Nibiru 🙂
(Dissapointment: no knock or sounds from the mirror. No reunions or identifiable transfigurations. No direct voice.)
2014-02-24 A nice sitting with a guest who wants to be anonymous
Step 1: The guest felt the energy immediately (confirmed by all sitters as well)
Step 2: This was actually the first time our guest saw an aura, she has never seen it before (only heard of it). Her description of the aura was whitish, expanding (flexible) with a very sharp contour/outline (this observation is consistent with the other sitters description). She could also watch the medium transfigure to a totally  different look.
Step 3: Edward came through but with a very modest approach on communication. Just a few words and some laughter. Instead she got overwhelmed of some kind of energy work.
Extra! A click in the mirror was heard and Edward confirmed it was deliberately from them. This could actually be a new kind of phenomena (pk).
Veckans gäst: Anonym gäst

Steg 1: Gästen kände energin starkt och godkände.
Steg 2: Gästen såg aura för första gången. Gästen beskriver den som vit, blinkande med förbluffande stark kontur i kanten. Auran visade sig från att vara tunn till att expandera ut. Vidare såg gästen (liksom övriga deltagare) transfiguration.
Steg 3: Edward kom igenom, sa ett par ord och skrattade. Därefter omgärdades gästen av energier som tillkännagav sig på ett humoristiskt sätt som är svårt att återge.
Övrigt! Precis som på förra sittningen hördes ett knäppljud från spegeln och Edward bekräftade att det var dem som gav upphov till ljudet/sensationen. Vilket, om det fortsätter, är ett nytt och mycket välkommet inslag i detta experiment.
Sittning 2014-02-10
Denna afton var vi 8 personer, varav en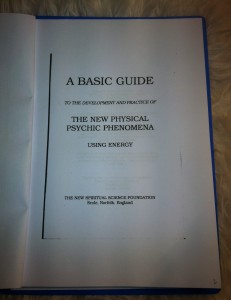 ny gäst.
Ett högt knäpp-ljud hördes från spegeln som hänger i experimentrummet strax efter Cirkelns öppnande.
Den nya gästen menade sig se omkring trettio olika personer som framträdde via energibaserad transfiguration, en hinna av energi framför mediet. Många av dessa ansikten var sydeuropeiska.
Ett försök till återförening gjordes där vi kände en stark förhöjning i vibrationen och en antydan till igenkänning men resultatet höll inte. Detta är dock ett område som kommer att prioriteras framgent.
Nästa sittning är den 24 februari, då kommer Bengt Wadensjö (igen) med sällskap.
Sitting 2014-02-10
We were 8 participants this evening, including one new guest.
All got aware of a click noise from the mirror in the séance room immediately after the Circles opening.
The Guest saw approx. 30 different persons/characters of human type, of which the many had a south-european look.
A nice a attempt to manifest a reunion, we felt the strong love and saw the beginning of a materialisation/transfiguration but it did´nt suceed all the way. However, this is one of the areas that will be prioritized from now on.
Next sittning is the 24th of Feb will be joined by Mr Bengt Wadensjö with company.
Pictured: the Basic Guide from Robin Foy, the new spiritual science foundation.
2014-01-27 Report from sitting, very briefly:
Changed plannes. No photo-experiementation and I was working as a Medium myself again.
Nice sitting with two new guest, a male and a female, who perhaps will be permanent sitters.
The new sitters were heard if they got conviced that they actually saw another dimension/spirit world with their own physical eyes and yes, it was their impression. Without any doubts. Hallelujah!
Next seance it the 10th of Feb with a new guest whose name will be published.
2014-01-12 Seans/Sittning 
Årets första sittning tog en oväntad vändning där vi lät en totalt ny sittare, en manlig läkare 50+, agera Medium. Detta kommer även ske vid nästa sittning den 27/1 där samma person kommer få tjäna som reflekterande medium/projektionsyta.
Detta ger Andeteamet möjlighet att demonstrera för mig var vi står samt att jag kan utföra experiment som är relevanta just nu, t.ex. fotografering. Jag låter alltså andeteamet  använda denna nya sittare så jag själv kan fokusera i rollen som undersökare.
Kort kommentar kring denna sittning:
Främmande utseenden, en del ganska groteska raser, typ rynkig ödla med ögon stora som tennisbollar, ja alltså, man blev inte hångelsugen direkt. Det ligger givetvis nära till hands att tycka att monsterlika ansikten haaas to go MEN det här är en seriös, oberoende undersökning där allt rapporteras precis som det är. De avvikande gestalterna utgjorde en intressant kontrast till de icke-groteska ansikten vi brukar se.
En man med ett mycket rynkigt ansikte uppenbarade sig tydligt ett flertal gånger – objektivt, specifikt intryck. Hallucinationer och synvillor förstärkta av grupptryck?
Nja.
Men visst, vi behåller våra kritiska perspektiv tillsvidare. Den här resan har bara börjat…känns otroligt spännande att jag själv ska vara observatör nästa gång igen.
In english: The first sitting of 2014 came out with an unexected twist. Our new male sitter, man 50+ M.D., was asked to sit for Spirit so that I, Camilla, could observe the seance when the team of spirits were demonstrating.
This strategy will also get used in the next sitting, 27/1, so that I can do some research, possibly some photography.
Very briefly:
The transfigurations/overshadowing was remarkable, not least as many oddlooking, quite grotesque faces appeared and made an interesting contrast to the common faces, more clairified, the sightings we use to have in this group.
I feel really excited when I think of next sitting, as I will be watching it myself.
/CE
2013-12-16 Sittning.
Bengt Wadensjö fick förhinder ikväll men meddelar att intrycken från förra seansen lever kvar starkt i minnet. Bengt sitter med i vår igen. Deltog gjorde däremot Anders Wallin samt fyra permanenta sittare.
Resultat: visuella fenomen med stark objektivitet och samstämmighet.
Salomos ring (som tema) fick viss uppmärksamhet via Edward bl.a. refererandes till förgående seans där en ring manifesterades. Merparten av sittarna i denna cirkel saknar referenser till begrepp som ouro-bouros ring, kung salomo, högre magi osv. I denna cirkel är det bara Anders Wallin och Camilla som har referenser till dylikt.
Det är möjligt att jag, Camilla, publicerar en årskrönika om Stockholm Physical Circle, det gånga året och framtiden samt ev. publicera tilltänkta gäster. Det är också dags att avgöra lämpligheten om vissa gäster får delta anonymt. Inte helt okomplicerat.
2013-12-16 Sitting
The stressful days before Christmas break and tonight Mr Bengt Wadensjö was unable to attend. But he says that the sitting with the Circle has given him lasting impressions and he will reunite with the Circle, possibly in spring. Anders Wallin however, was attending and four more persons of the original setting.
Outcome: Phenomena on advanced level and very good improvement of the sitters objectivity in the observations.
The ring of king Solomon was mentioned by Edward, partly referring to prior sitting where a ring was visualised.
If there´s time, I, Camilla, will write a 2013 year review on the Circles work and visions for 2014 and perhaps even publish the special invited Guests on beforehand. Ironically, I also have to decide wether I should leave a secrecy for some guests.
Kort utkast från sittning 2013-12-03
Hemcirkel. Inga gäster denna gång.
Objektivitet var dagens lektion från Spirit team Edward.
Cirkeln hade bl.a. i uppgift att strama upp disciplinen och stämma av observationer under pågående sesssion när andeteamet gjorde en avsiktlig manifestation.
Resultat: Cirkeln såg, oberoende av varandra, en ring, en slavring var den beskrivning som låg närmast, 3-4 cm som skiftade i färgerna blått, grönt och grått. Detta manifesterades samtidigt med en ung man, 20-25 år med skäggstubb.
Samtidigt som manifestationerna ägde rum pågick ett samtal med andekontrollen Edward, ungefär såhär:
Edward, med skämtsam ton: vad är det ni ser runt halsen, är det en fluga?
Cirkeln: Nej
Edward: Är det en slips?
Cirkeln: Nej
Edward: Vad är det då?
Cirkeln: En ring.
Edward: Jaha, en ring.  Skratt. Okej, själva ringen har ingen betydelse just nu. Det enda som betyder något är att ni ser samma sak.
Nästa vecka, den 16/12 har cirkeln åter besök av Bengt Wadensjö.
A short cut-out from the sitting 2013-12-03
The Daily lesson from Spirit Team Edward was Objectivity. The Circle had an exercise in making objective observations in real time and the task completed with a manifestation from the team of spirits.
The result: The sitters saw, independently of each other, a kind of ring upon the mediums neck, as some kind of "slave ring", 3-4 centimeter flexing in the colurs blue, green and grey. And the ring occured together with a transfiguration/overshadow of a man, approx 20-25 years old with stubbly beard.
Along with this manifestation a conversation was taking place between Edward and the sitters who were informed that the ring itself wasn´t the point, the manifestation was only about objective, accurate observations and quite clearly, this experiment was successful.
Next week, the 16/12 the Circle will be hosted by Bengt Wadensjö once again.
2013-11-18 Report from Seance with 8 sitters
Bengt Wadensjö, Bishop Emeritus and Associate Professor
"We had a penetration from another sphere/dimension"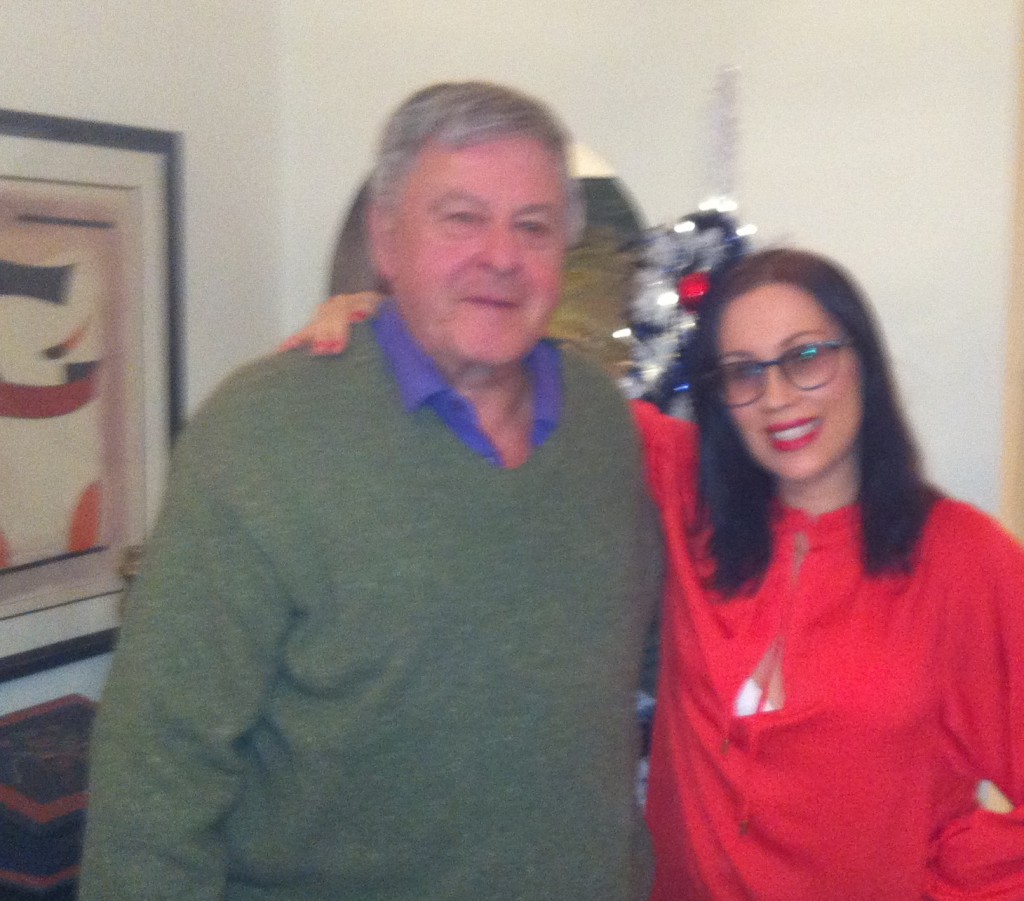 Phenomena in light, visible and perceptible. An expanding aura and a thin layer of light (etheric radiation) upon the mediums arms and head.
Foggy atmosphere. Energy. Light. Face-shiftings. Unidentified but distinct faces of men and woman. Some subjective impressions and some accordant, objective observations from sitters who were sitting in the same place.
"Vi tog oss in i en annan dimension av tillvaron"
Bengt Wadensjö
2013-11-18 Sittning, 8 personer. Gäst: Bengt Wadensjö,
Biskop Emeritus, Docent.
Kännbara och synliga, subtila fenomen i ljuset.
Aura som växte, cirka 5-10 cm ljus "eterisk kropp" som en hinna ovanpå mediets kropp. Dimmighet i rummet. Energi. Ljus. Ansiktsförändringar – oidentifierbara men definierade ansikten av män och kvinnor.  En del subjektiva inslag, en del objektiva inslag för sittare som haft samma positioner.
2013-11-05
Sittning with the home circle. No guests.
A very nice evening where Camilla allowed a long communication with Edward so the sittning was mainly about communication. Edward was joking and laughing, speading a nice atmosphere with a lovingly vibration. He mentioned love and the importance of serenity. At the end Edward approached each person in the circle randomly and gave them a personal message, simple, but it made sense to them.
Next week, or actually the 18-th of Nov, the Circles guest is no less than a former Bishop and Associate Professor in Christian Theology. Holy Cow. You don´t want to miss that.
/CE.
2013-10-30 Additional comments from Edgar Muller
Very briefly in english:
Mr Edgar Muller, Former Electronic Engineer,  was visiting my Circle as a private researcher and not representing the Swedish SPR. A couple of days after the seance I received a witness statement/testimonials from Edgar that we (eight sitters) don't think correspond with the observations he made and told us about at the actual time.
I will give his own comments a translation at my earliest. Until then, I take the blame for not using a tape-recorder during the sittings and sharings.
På svenska:
Här kommer kommentarer från Edgar Müller, helt oredigerat. Samtidigt vill jag nämna att övriga åtta personer (mig inkluderad) som var på plats menar att Edgars intryck har konstruerats i efterhand och inte återger vad han sa och gav uttryck för i stunden.
Edgar Muller skrev:
The Power: EM was suggested to sense the energy…  Observera att jag inte sa att jag kände energin eller kraften i mina händer, utan att mina händer kändes tunga. En orsak kan vara händernas onaturliga anatomiska position som påverkar muskeltonus och blodcirkulation.
I ett sådant läge känns båda händerna lika tunga och när man lyfter den ena handen och befriar den från belastningen kan den andra kännas tyngre.  Därför kan jag inte se att jag hade " …the sensation of energy.
Merit sa inte att hon kände "Kraften"   utan någon form av vibration, stickningar i handen, vilket kan förorsakas av ovan nämnda besvärande anatomiska läge.
Scrying: det stämmer att vi observerade små förändringar i ansiktsuttrycken. Jag kan inte utan vidare tillskriva detta till transfiguration, för resten använder du uttrycket transformation vilket förmodligen är mera rätt i det här sammanhanget. Jag sa inte: "…with no muscular changes…" Dina läppars rörelser var tydliga. En väl utbildad skådespelare kan genom att använda dussintals ansiktsmuskler säkerligen skapa liknande förändringar.
Summa summarum: Merits och mitt sammanvägda intryck är att vi inte blev övertygade om något. Vi lämnade din trevliga lägenhet med samma frågetecken som vi hade från början. Vi har med andra ord dörren fortfarande vidöppen och den åsikten framgår inte riktigt av din text.
Men, det är ditt självklara privilegium att skriva vad du vill. 
Hälsningar,
Edgar
—————————–
Jag ger alla som besöker Cirkeln rätt att ha åsikter, värderingar och alternativa förklaringsmodeller. Man kan säga "jag tror att det är en optisk synvilla" eller "jag tror att det här är inbillning". Man kan också säga "det här var inte bra" "jag hade högre förväntningar" eller "jag är inte imponerad". Inga problem. Allt detta är personliga tolkningar eller åsikter.
Vad man däremot inte kan göra är att ändra det utlåtande, det intryck och det vittnesmål man gav i stunden, i verkligheten.
I detta fall anser majoriteten som deltog på denna seans att observationerna och intrycken är ändrade i efterhand. Som exempel skriver Edgar att det var "små ansiktsförändringar" fast det han sa, ordagrant i verkligheten, var att det var ansiktsförändringar som var PÅTAGLIGA (det var det exakta ord han använde).
Varpå jag sa: "jag kan ju göra grimaser" och så visade jag ett grimaserande ansikte, varpå han kontrade med "NEJ. Din näsa blev mindre, din kind blev bredare" osv.
Vi har inte gjort en inspelning men vi har lyssnat och jag har gjort skriftliga noteringar. Jag lastar inte Edgar Müller för att hans minnen skiljer sig från det vi uppfattade och antecknade i stunden. Det är möjligt att vi längre fram skärper rutinerna och har inspelade vittnesmål för att helt undvika det här (som brukar kallas för The Morning After Syndrome).
Rättelse: Edgar deltog i min cirkel som privat undersökare och inte i egenskap av representant för Svenska Sällskapet för Parapsykologisk forskning.
2013-10-30
Veckans gäster: Edgar Müller och Merit Müller
Guests: Edgar Müller, ex. Electronic Engineer and Managing Director, Merit Müller, graphic designer and artist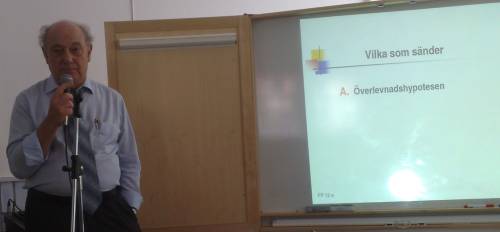 ATTENTION! Edgar Müller would like to do some corrections and comments to the report of the sitting 30/10 so the report will be edited as soon as I have Edgars comments//CE.
As many of you know, SPR, Society for Pshychical Research, either it's the Brittish, the American or the Swedish, are associate with restricted attitudes and even skepticism. When I invited one of the Board of Directors to sit with Stockholm Physical Circle I knew what I did.
Even if my permanent sitters and I agreed that the level and quality of the phenomena was  lowered, we had result and sensations that was confirmed by both Edgar and Merit Müller. I must say that I´m absolutely satisfied with this evening.
Merit said she appreciated the simple in the process. No cabinet, no curtains and no darkness. We are sitting in electical light, in fact I have three spotlights in my seance room, slightly dowsed but absolutely so bright that we can see eachother perfectly well. These spots are also giving some heat that should be in conflict to those psychic breezes (cold wind-phenomenon) we have from time to time.
But back to Merit and Edgars experieces:
Step 1. THE POWER
Merit felt the power immediatly but Edgar didn´t catch on so we were stand-still for a while and made a polite request to the Spirit team to increase the power.
Edgar Müller was suggested to sense the energy in his hands and he said if felt remarkably heavy in the hands and was astouned that the energy in one hand could "transcribe" or pass on  to the other (when holding one hand over the other) implicating its was matter/mass.
Nota bene! This seems to have been Edgars first experience of the empirical sensation of Energy. To feel Energy.
Step 2.  SCRYING IN THE SPIRIT VISION
Merit paid attention to a thin layer of transparent light/energy around the Mediums head, but carefully points out that it wasn´t "a huge golden gloria" – only a layer of light on the mediums head. (so the medium is only a medium and not a saint if anybody thought that 😉 )
Merit didn´t see energy-based transfiguration, instead she saw how the Mediums cheek got broader in a physical way (i.e. impossible?) The cheek-observation was also made by other sitters in the same position (I will tell you more about positions and views later). Also Edgar had impressions of physical transformation, the nose was getting thinner, cheek was broader, the face was changing et.c. but not with a grimace or muscular change but something else, he states. Impossible? (cell, atom, matter trough matter? Camillas suggestions).
As to my permanent sitters  – their observations was like it use to be.
Step 3. TALKING TO THE CONTROL EDWARD
Camilla was holding back the trance communication completely as Camilla was aware of the critical atmosphere and thought that Edgar and Merit already were dealing with impressions.
Edgar and Camilla now discuss EVP-experiment. I´ll keep you updated.
LOVE IT IS.
2013-10-22
Sitting with special invited guest Patrik Axelsson Gougaud, developer broadcast & digital media entertainment (pictured)
Patrik was highly impressed and thought, without any doubts, that the Spirit world/other dimensions took manifestation. Patrik saw this woman with gray hair that we use to call Selma (actually, we´ve had Selma in the circle during the last weeks sittings). Another spirit Patrik saw was a young man, that the other sitters could see as well. And this young man showed himself many times during the seance although we don´t know who he is.
Apart from the transfiguration we had a lot of aura/gloria, gold-colored energies and other colours as well. A very strong power and the control Edward who was´t in the mood for so much talk – in fact he was a bit temparamental. And so was the medium. So possibly the control was influented by Camillas mood.
Well back to Patrik. To sum up he says "this was really AWESOME" and he think it's a great privilege to have seen this.
2013-10-11
The Journalist and PR-agent Tanja Dyredand was vising the Circle.
Tanja both saw and sensed the Afterlife entities trough transfiguration/physical manifestation and says it was mindblowing – a high quality-experience.
Many parts of the manifestations were objective – the sitters had the same impressions – and some parts were individual, but most importantly, the Circles members and guests are 100% sure that  paranormal phenomena is taking place. They are 100% sure that the spirit world is present. And so am I. This conclusion is made out of many critical aspects.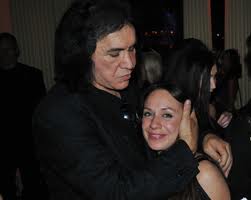 Pictured: The Journalist Tanja Dyredand with Gene Simmons, from Kiss.
In the pipeline: Next week a TV producer will sit with the Circle just to have a first impression. The week after a scientific researcher on EVP (electronic voice phenomena) will come and sit.
"You really like my limousine, you like the way the wheels roll…"
Additional information from the last sitting, 2013-10-03
ABOUT STANDARDS AND SCIENTIFICY
One of our invited guests, Ammis, asked the Control Spirit "Edward" why our hands were getting cold and the room as well, but Edward ignored that question. And here is a good reason why. And if this already is clear and obvious for you, please disregard the following information:
There are "channelers" today telling about past lifes or messages from dolphines, native indians, guides, masters et.c, and the problem is that the communication lacks in credibility. This is actually sad, as it undermines the term Mediumship and underestimates the spirit teams capacity, intellectual level and general intelligence, as well as it undermines yours and mine.
Camilla Elfvings mediumship, together with all original, traditional mediumship, is based upon evidence.  Many use to say "Mediumship is the only religion that gives evidence for the Afterlife".
So, to ensure the quality and minimize self-delution, this check-list is used:
1) First we must sense the Spirit world and confirm it.
2) Then we must see the Spirit world and confirm it.
3) Then we must have a conversation with the Spirit world.
If the communication is so called Trance speaking (and not Direct voice) we must avoid having a "communicator" that talk for hours about things we CANNNOT CONTROL and nothing about things we can control.
If the communicator/control is giving a speach that is philosophical and poetic or just an everyday conversation then it must be done at the right time. It´s totally awkward to start  by passing on non-evidential information.
If Spirits are present, they must announce it. If Spirits are present and aware of their role, they must express it. That is the whole purpose of mediumship.
So logical. So simple. So simple that it gets hard, obviously.
But not for me, not for Elfving institute.
Alright.
The remaining question is What constitutes evidence? What is evidence in this context?
AGREEMENT
or
TECHNICAL EXAMINATION 
The agreement-method is basically; Does everyone see this? Does everyone sense this?
And content analysis; Did the Spirits talk make sense to you? Was it confirming?
When it get´s to techical measurement, as ITC/EVP, temperature measurement or similar the instrument will speak for itself. However, a backlog on the techical area is expected, due to the fact that Physical mediumship is advanced new science involving unknown extra dimensions.
2013-10-03
Guests: Ammis Reiman and Jeanette Johansson (pictured below)
Ammis and Jeanette is good old friends of the Circle so it was an unstrained evening. Yet, Camilla by routine asked them afterwards if they accepted the phenomena. Both of them said that the spirit phenomena was indisputable, a fact. Edward treated Ammis and Jeanette as jolly good fellows and the other way around. Especially Ammis was comfortable in communication with Edward so Camilla will now consider if Ammis could shoulder the responsibility of being a Circle leader for a while.
The sittings content briefly:  Much more drop-in temperature than usual and the temperature dropped instantly after the circles opening. A lot of transfiguration. Sudenly, and unexpected, Edward asked them if they wanted to meet someone. Ammis said yes, I´d like to meet/see my grandfather. Ammis said she saw a transfiguration that looked like the picture of her grandpa (she never met him IRL). She also asked him a personal question about purpose/meaning in life and the answer did match what she was thinking of/had in her mind. Overall Edward and hosting spirits seem to have a telepathic ability somehow. The other sitters also saw the transfiguration even if they, naturally,were unable to confirm who it was.
Another thing is that I now have an interested person from a TV-production Company so it will be really exciting to see where everything goes…
Sitting 23/9 2013
Special invited guests: the beautiful ex-model Ann Furelid and the talented NLP-and Neuro-Semantic trainer Anders Wallin were visiting the Circle again. Actually, they will from now on join the Circle on a regular basis.
Really strong and distinct energy-based phenomena.  The control Edward was having a conversation with the sitters a little bit longer than usual.
13/9 Sitting.
Permanent members and one invited guest, Ann Furelid.
Ann said she both sensed and saw the other worlds interaction.  She described the colours of light as vibrant – pulsing and "boiling". She, as well as the other sitters, saw energies building up and being manipulated by the spirit team and then faces, several faces.
Ann gave her "approval" to the genuineness of the phenomena and wants to be a permanent member of the home circle.
Other notes from this evening: one of the permanent members friend who passed, actually at this particular date a couple of years ago, came through. Not as a transfiguration phenomena but with a "prescence" accompanied with a song that the sitter could perceive from inside – in her mind so to speak. This was a subjective experience but the sitter got emotionally overwhealmed by it and the control Edward seemed to catch on with a confirming attitude, so it appears to be a work from spirit. At least the sitter was convinced it was a "gift" for her.
The sitting was quite short this time and will be longer and more progressing next time. The Medium/Circle leader has´nt appealed for more advanced phenomena yet,  but maybe time is getting right for a step further. Independent direct voice (without using a trumpet) could be that direction. Independent direct voice could however feel too much on the edge, too maginalizing, so even if it could be developed it demands some matter-of-fact consideration.
LOVE IS WHAT LASTS
/CE
26/8 Sitting. Content similar to previous sittnings.
The film documentation is unfortunately on hold. I will look for a new opportunity to make photo shoots or videodocumentation, with someone that is assiduous and devoted on a deeper level. Due to the fact that I explore trance- and physicalmediumship on a long-term basis, it´s not really an urgent matter to find that person.
4/9 Public Lecture on Physical mediumship in lighted conditons at a spiritualistic society in Gothenburg, Sweden. Really nice J
2013-08-18 Successful sitting with the home circle and one special invited guest Anders Wallin, well-established NLP Trainer and Hypnotherapist http://www.innerpower.se/referenser.htm
Anders got very impressed and said "the paranormal phenomena was unmistakably genuine. It was totally obvious that another dimension of reality/spirit world did manifest in many ways. The colours were incredible, reminding of the Kenneth Anger-movie Inauguration of the Pleasure Dome."
Anders also stated that this kind of Mediumship has nothing to do with hypnosis or selfsuggestion. The activity was so strong and physical that it couldn´t  be taken for anything else than it was – a team of spirits interaction with "our level"
Briefly we had different kind of faces, female and male faces of human character, some of them recognizable from previous seances.  Spirit lights, aura, massive energies building up in clusters behind the medium.
In the end spirit control Edward asked the circle if they wanted to see a little bit more. They said yes (well, of course 😉 ) and then spirit team delivered a real top-notch finalization. The phenomena was incredibly strong and overwhelmed the permanent sitters as well as our guest Anders Wallin.
And the Medium/Circle leader was actually pleased with this seance too (another small miracle).
Amen.
/CE
2013-08-09
A very sucessful evening that started with a long general information and discussion –well invested time and it seems that my sitters had picked up much on beforehand, as we are really attached now.
In brief: The attunement was improved, the power strenghten and impressive phenomena as follows;
The Medium got lightly entranced while her eyes were wide open. The Spirit Control Edward suggested to demonstrate how the transfiguration phenomena builds up. The Mediums eyelids  still didn´t close, they were left open and become squint – cross-eyed. Then, energy (mass) was building up behind and in front of the medium which immediately was visible and confirmed.
The following approx. 30 minutes was a lot of transfiguration, gestalts behind the medium, visual aura and coloured energies. In between the sitters were singing to keep up the power.
Suddenly The control Edward expressed to give some kind of healing to one of the sitters that before the sittning had complained about fibromyalgia. Edward was then turning around a bit and seemed to bring in a Healer/healer person to the room. The sitter said she could feel/sense the healing when it took place (we'll see if it will have any effect that remains).
Please notice! The Medium/Circle Leader is extreamly restricted in this experiment/examination and some things (like this with the healing) is not expected and shows how the Spirit team work independently. The Medium/Circle Leader have for instance a very distant (hard core scientific) attitude towards healing and wouldn´t choose to bring in that subject in this experiment. However, this is a cooperation and the Medium/Circle Leader has given totally freedom to the otherdimensional team to express, develop and demonstrate whatever they choose to be coherent and logical with this experiment.
Additional information:
A senior EVP-researcher (scientific, no hoola bandoolas) will set up for EVP in the seance room pretty soon.  (This is not the main focus of the Circle just adding some parapsychology for whom it may interest)
We are, of course, going to have quiet sittings were the attendants will leave their reports of the sitting afterwards in order to compare the observations but everything has to be done in the right priority.
To have photo shoots right on the transfiguration is of course a hot potatoe (for skeptics or jealous competititive mediums that sits with poor tarot cards or likewise) i.e persons who will say or do anything to debunk this experiment. Just relax. Proof will come in the right way, format and condition that is appropriate. This experiment, as well as all physical mediumship is of course raising the standards, but please try to ignore what I am doing and focus on your own pathway, jealousy is a huge spiritual mistake…avoid, please!
LOVE & DEDICATION/CE
2013-07-25
We were ten participants this evening (nine sitters, one medium) and among these my special invited senior consultant – a very well-experienced medium.
A quite good sitting in daylight with I accite "aura/gloria around the medium, orbs, light overshadow/transfiguration mask, various unknown faces, an italian opera artist (not fully objective, but many saw her) Marilyn Monroe (subjective impression that could have been manipulated by the sitter) and an attempt to manifest Selma, several seems to have noticed her prescence but the sharing between the sitters has to improve.
Apart from this we also had psychic breezes/ cold puffs, the smell of ether (perhaps? I didn´t get it really confirmed through the sharing afterwards but I know that the Spirit control Edward was communicating it was a manifestation of the smell of Ether/Spirit in the room). And of course the sensation of the power/speed of vibration, when it declines, when it speed up…well this was briefly what we had.
BEING A GOOD SITTER IS A CRITICAL FACTOR 
The Medium have less or sometimes no idea of what is taking place during an experiment. The evidence is in the eye of the beholder in real time and cannot be restored only reproduced or replicated in another space time. Physical mediumship is s LIVING PHENOMENA and the sitters observations, testimonials, witness statements is EVERYTHING for a researcher, at this stage talk and theory is nothing, evidence is all.
My stable circle of sitters will from now on have a lesson/discussion about:
1) The morning after syndrome
2) Observations and selective memory
3) Perspective =physical/semiphysical – repeatability – objectivity.
ABOUT THE FILM PROJECT:
Some people don´t know what I am up to and they´re anxious I´m overconfident or don´t have a realistic view on what is possible to carry out. However, this is not a problem area as;
A two dimensional media/still photo cannot reproduce subtile energy in a common way. 
My focus (angle on the film project) is not on this at all.
Just relax. Ta det lugnt, Ta en Toy 😉
Love pure Love//CE
2013-07-12 Still holiday season which gave me the opportunity to invite a couple of new sitters. We were six sitters and one medium this evening. The new as well as the "old" sitters thought it was good sitting but the medium aka circle leader was a little bit disappointed/had higher expectations. (And Selma did´nt appear).
My love and faith to the spirit team and my control spirit is of course as high as ever. How strong and phenomenal a sitting will be is always beyond my control and out of my many years in the spiritual I really know how hard it is to manifest anything in lighted conditions. My faith remains solid.
IN IT TO WIN IT.
/CE
2013-07-07 In regards to holiday season we were only three sitters and one medium this sunday. But what a sharp sitting…Strong energies, visual sightings built in subtle energy.
Edward was communicating a little bit more than usual and in the end…Selma came through, again. All sitters saw her and described her hair with a knot in the back, her antique clothes with long skirt and accurate facial expressions. She was communicating a few words (trough the Medium).
Generally there is a distinction in the spirit control Edward and hosting spirits, in terms of communication. Edward is controlling the Medium, physically, by muscles, and can easily communicate whenever he wish, compared to Selma for instance, who need the Mediums cooperation i.e that the Medium will pass trough the words/sentences. Sometimes with Edwards assistance and flexing around the situation.
We are in the early stages of an ongoing film project, not released yet. As to what we actually are having here, I would be surprised if there is a problem to get it sponsored. But we´ll see. I´m humble (what ever that means? I mean, who am I to be humble?) But I guess it´s politically correct to say so. So here it goes – I am humble.
Thank you Great Spirit we love you Amen.
//CE
2013-06-27 Six sitters, one medium. A good sitting with a lot of transfiguration, orbs (in sizes of a tennis ball in white, green and lilac as to the viewers response) and "eyes" a lot of small eyes appering around the medium (only eyes and nothing else apparently).
Despite this, the Medium was not really satisfied with the outcome. As for instance Selma did not manifest this time which the Medium was having hidden expectations about (and perhaps that was a blocker as we shouldn´t take active part in what could manifest) The Medium was also breaking the power after the Circle´s opening, leaving the room for the ladies rooom. Very undiciplined.
The Spirit control Edward did´nt come through until very "late" in the sittning, actually in the end, which is unusual. The group need to be more strict and focused. The need of a strong senior circle leader is unmistakable.
Love, only love/CE
2013-06-23 One medium, five sitters. Daylight. Very satisfying. Special highlights: Very famous nineteenth-century author and winner of the nobel prize Selma Lagerlöf did manifest. The visual sighting was confirmed by all the sitters. She introduced herself as "Selma". (Swedish novelist Selma Lagerlöf was interested in spiritual matters btw). This was a very unexpected happening to all of us.
/CE
2013-06-14 Sitting. Partly new members/guest sitters and no Circle leader this time.
One Medium, five sitters. Very satisfying result. Physical/energy based transfiguration, obective observations and the room is constantly changing in vibration as the spirit personalities are flexing.
Remarks: A "high" spirit that eveyone saw and sensed and who said (using the mediums voice) that he (it seemed to be a male) loved everyone in the Circle and made the interesting and objective impression that everyone "knew" this person yet couldn´t point out who it really was other than a "ascended existence" somehow.
More remarks: An unusual being, looking odd, non-human. Observed by all the sitters, verified/confirmed with the same description.
This and many more transfiguration was observed this time…
Parts is now being documented on film in regards to a "project" coordinated with the Spirit world/other dimensions. It´s more to come…/CE

2013-06-05 Sitting. One senior circle leader, four sitters, one medium.  Some instabilities. Fairly satisfying result. Transfiguration in lighted condition (white light) with several wobbling faces, visual, energybased, objective, unrecognizable. Some remarkable transfiguration: Alien face and in the "finale" a very serene, angelic person showed up. Viewed by all. /CE
2013-05-17 Sitting. One senior circle leader, one junior circle leader, two sitters, one medium. Successful or even very successful. Various transfiguration in light (daylight, white electric light). First, random faces without validation or being recognized, but all sitters and leaders, presumably, was able to see it regardless of each others impressions.
At the end, the spirit control was addressing transfiguration to one of the sitters who was having an emotional moment. Her departed mother was appearing in the mediums face. No doubts.
The sitter was crying quite a bit afterwards.
Thank you Great Spirit – We Love You. Amen.
/CE
2013-05-03 Sitting. The group is really getting complete. One medium, one Circle leader, one Senior Circle leader/consultant and three permanent sitters. We are now catching up with a more strict discipline towards Spirit world and ourselves and following a stringent scientific approach.
Next step: I´d say that perhaps 5-10 more sittings is needed to stable this new group constellation and then is the nearby agenda to point-out certain phenomena that is considered to be stable. Then, have a modest invitation to a few people to have their feed-back on a one-hour sitting. //CE
2013-01-30 Sitting for development in the home circle. Attendants Camilla and temporary staffing.
Background: This Circle have had about four-five initial sittings without any phenomena that is solid.
2013-01-30 In brief: The Medium sat for spirit in approx. 45 min nonstop. The outcome was satisfying. Transfiguration which could be confirmed by all the sitters (2) and identified by one of the sitters as a friend from high school (probably passed, but that is not confirmed yet). The spirit face was far-sighted and the sitter didn' t think it was a mind creation. The spirit face was identified with similar description by the other sitter as well. The phenomena occured in red and a little bit white light.
/CE.
---
Undersökningen om en Högre Makt i tillvaron
En enkät om empiriska Guds- och Änglaupplevelser